What are the most important technology strategy issues of 2021?
What will be the burning strategy conversations in the next 2 years?
Key factors to consider
How does this experience work?
---
Look at bottom of the page you will see a green arrow and the next part also in green
---
More of everything
---
The first word on the Agenda has to be....
More
Applications
Touchpoints
IOT
Data (by factors not per centages)
Information & Insights
Connections (internal and external)
Clouds (internal and external)
Use of ML/AI
Interaction
Innovation
Complexity
Security and Compliance Risks
For the Retail CIO this word is a key peice of the puzzle.
---
Introduction
---
This experience is designed to brief you on the things that are most likely to change the way the business will think about the role of IT .....and how IT will have to rethink its role! ​ Based on interviews with Retailers, Experts, and the analysis of current trends and reports this is how the Customer Experience Foundation sees the IT conversation will change over the next 18 months - 2 years.
---
A day in the life
---
Its the summer of 2020 and the CIO starts to think about the year ahead (This is not yet complete)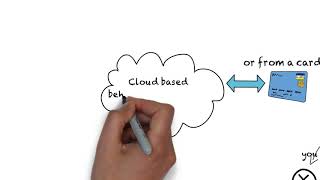 ---
Change
---
The second word is ........Change There is more change now to every aspect of retail from supply chain to retail ecconomics than at any time in recent history.. That means your business has to become a change engine. What does "more and change" mean for the role of IT. When so much change is digital and user driven, and we think about doing "more with less". But this is not that situation this is about more change and stuff to change as the market steps up a level. This is not a situation where simply replacing one application with another will produce an ROI and a nice clean business case. This is where your business cases are going to become more complicated. Where some of your major expenditure will connect services to develop better actionable insight to keep up with the market leaders. This is changes to the processes metrics economics and daily behaviour of the organisation will change and you will have to change with it and manage it! And just so you don't feel left out you are going to have to think less about castles in clouds and more about the secoure DNA of a digitail foundation as well!!!!
---
---
The first question must be what type of organisation you will be