IT Agenga
Research Methodology
---
50 Interviews and Discussions
500 man hours of research and analysis
Heated discussion with some of the most extraordinary people in all disciplines of Experience science. Doctors Professors Leading practitioners front line and IT. Of course sales, marketing etc. etc. HR, Behavioural science and welfare - We ask around a lot.
Every part is based on more than one source and typically you can click on a fact check that will show you links to the various publications being sighted
Our last Retail predictions success rate is very high
---
How does this experience work?
---
There are a series of pages that give you information. Each page will have a summary and other media and links You just click
---
What do I get from this?
---
The most significant facts about the stuff that is important now or will be by 2021 in your business or not. The ability to dive deaper. We give you acess to the research that we think will most influence your decisions and change your working practices over the next 2 years. Stuff you can use to lunch discussions
---
More of everything
---
The first word on the Agenda has to be....
More
Applications
Touchpoints
IOT
Data (by factors not per centages)
Information & Insights
Connections (internal and external)
Clouds (internal and external)
Use of ML/AI
Interaction
Innovation
Complexity
Security and Compliance Risks
For the Retail CIO this word is a key peice of the puzzle.
---
In the news
---
"Pressure on retailers continues to mount and is seemingly coming from all angles: economic, geopolitical, environmental and behavioural. Consumer spend, is only likely to fall further as things stand, and cost efficiency remains vital. The focus for most in the industry will be preservation and adaptation in order to see them through these tough times." Paul Martin, UK head of retail at KPMG,
retailers-closing-stores-in-2019
---
Introduction
---
This experience is designed to brief you on the things that are most likely to change the way the business will think about the role of IT .....and how IT will have to rethink its role! ​ Based on interviews with Retailers, Experts, and the analysis of current trends and reports this is how the Customer Experience Foundation sees the IT conversation will change over the next 18 months - 2 years.
---
A day in the life
---
Its the summer of 2020 and the CIO starts to think about the year ahead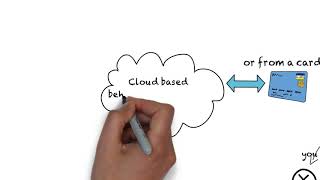 ---
Change
---
The second word is ........Change There is more change now to every aspect of retail from supply chain to retail ecconomics than at any time in recent history.. That means your business has to become a change engine. What does "more and change" mean for the role of IT. When so much change is digital and user driven, and we think about doing "more with less" To move forward click
---
---